Introduction
Many organizations use Electronic Private Automatic Branch Exchange (EPABX) for telephony communication with internal employees and with the outside word. This system works like a mini telephony exchange. If we have two telephone lines it can be used by eight lines and calling can be done from these eight numbers at the same time by having only two telephone line or number. EPABX is also known as Private Branch Exchange (PBX) and (PABX) Private Automatic Branch Exchange.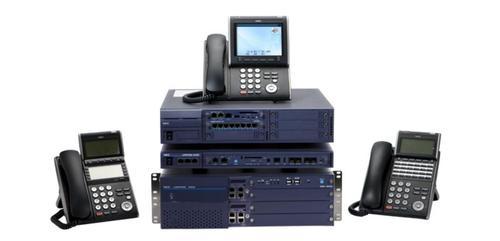 Advantages of an EPABX System
                 The call transferring and forwarding feature has enabled the mobility of the users.
                 Automatic redialing of numbers and auto conferencing has initiated engagement which is also one of the advancements in the characteristics of the EPABX.
                  It supports features like voice DISA-n-auto attendant which is of great help to attendants and receptionist.
                  The further specifications of this system include inbuilt paging, auto fax homing, hot outward dialing, remote dialing, auto shut dynamic shot, as well as remote servicing.
Questions to consider while installing an EPABX System
           1. How many employees will need a phone?
           2. How many incoming and outgoing (traffic pattern) calls per day ?
           3. How many parallel calls run per day
           4. Do you need any hotline for the manager or his team ?
           5. Do you need to plan for scope of extension for future ?
           6. Are you a solopreneur who works from home and want separate phone numbers for business and personal use? These two lines would become a SOHO (Small Office/Home Office) phone system.