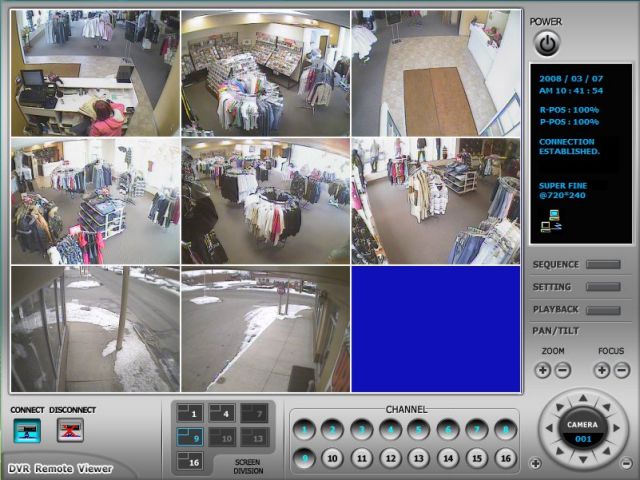 There are many different applications for a CCTV surveillance system in retail area. CCTV surveillance is used to prevent theft in shops and stores, to provide evidence of robberies and break-ins and to uncover employee fraud or deception.
Business case
A highly visible installation using high resolution colour cameras with activity-related digital recording which will deter most potential culprits before they try anything Outside business hours the shop can continue to be monitored Prevent Employee theft

Help in stock checking and monitoring the area
Solution
The system that will be monitored by a gate keeper via the monitoring software which is very clear and easy to operate . IP cameras are particularly helpful in keeping an eye on secluded areas.

If a theft, robbery, break-in or act of vandalism is committed then the CCTV surveillance system provides a detailed image of the suspect(s).

Event controlled recording and the wide range of recording modes ensure that the hard disk capacity is used efficiently

The data can be exported easily

Networkable devices which combine the functions of a digital video recorder with those of a digital video transmission system.
Benefits
CCTV for retail is useful for marketing – You can observe customers, measure footfall, conduct behavioural studies or structural analysis, which helps with improving staff planning or shop layouts.

Checking the accuracy of deliveries or, if a customer has an accident, resolving liability claims rapidly

By bringing together the different functions in a homogenous, fully digital system the operating procedures are simplified and the reaction times reduced hence improving security and service for the visitor

One of the shop manager commented, "The system has been highly beneficial and I see an advantage right on Day 1. We were able to prevent a shoplifting case. The pictures are sharp and being able to see my shop while at home on my Mobile is a wonderful feeling ! ".CC