One of the advantages of technology advancements is that products get smaller and cheaper. It also becomes much more feature enriched and adds capabilities which not only amazes the users but at the same time makes their life much simpler.
CCTV is one such area which has seen incredible advances in recent years, transforming its capability out of all recognition. To name a few, we now have :
• Higher resolution cameras with improved image quality and reduced cost
• Wireless networking capability to link cameras to controllers and recording devices
• Improved image fidelity as reduced storage costs eliminate the need for compression
• Built in intelligence in the system for human recognition and automation
There is also a perception that these enhancements may be cost driven. While it might seem correct checking on the hardware pricing, we only get the true picture when we look deeper and from different angles :
Greater capability of digital HD CCTV cameras provides more flexibility in the angle of view, as well as an increased range at which footage is usable for the purpose intended. This means fewer cameras and hence enables consolidation. Reducing camera numbers reduces overall cost and maintenance.
The changes significantly improve security performance and the reduced installation and ongoing costs. 
There is also a scope of phased approach with easily add on units that helps in cost expense distribution
This blog provides an insight into the top 5 reasons why its time to upgrade your analog CCTV System to digital CCTV System.
1.  MUCH IMPROVED QUALITY
One of the biggest reasons why you should upgrade your CCTV system is to maximize its quality. This makes the live video as well as recorded footages much more worthy. Also, cameras have better zooming capability which reduces the number of cameras that may be actually required.  Example: one IP camera can achieve the same results as older two PTZ (pan-tilt-zoom) cameras.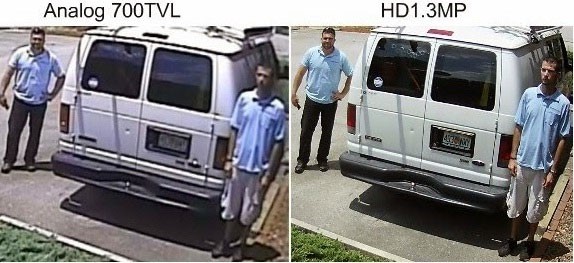 2. EASIER INTEGRATION
Many companies have numerous separate systems for CCTV, access control, barriers, and gates along with signing in & out. With newer systems, it's now much easier to make everything more open and interoperable. Example : CCTV Software allows CCTV Camera integration with access control systems, so when reviewing CCTV footage, one can easily view it alongside the user access data derived from door entry systems. It also provides flexibility to link it with other security systems and automations like attendance system, intrusion alarm, PABX, etc.
This has an advantage not only for the employees who need to accustom themselves to a single interface rather than multiple systems, but also for the employers as they can get crispier information much quicker. In addition to this, employers' cost is also reduced due to reduced staff training costs and time spent on reviewing incidents.
3. EXISTING EQUIPMENT CAN EASILY REACH IT'S END OF LIFE
Another compelling reasons as to why you should upgrade your CCTV system is because the existing one could become obsolete. Be it any brand, CCTV products on average take around 5 to 6 years to reach end of life. This means end of support for hardware as well as any software upgrades stop getting released.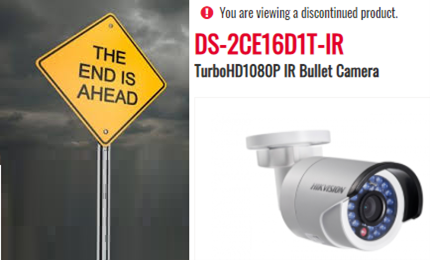 The maintenance and service of such systems can be slow or may not be possible causing difficulties within your business or personal use. It also means any new feature available in the newer systems will not be present hence causing businesses to spend more.
4. EXISTING INVESTMENT CAN BE REUSED
The usual perception is that to upgrade your CCTV System, you need to remove old system completely and start again. This is not true. A good way to bridge the gap between the new digital CCTV system and older CCTV is to start with upgrading critical cameras and DVR with the new ones. This digitizes the images from these cameras improving the quality drastically. Even the recorded image quality is much better in newer systems due to improved compression techniques and less frame loss. Also, if the wire used in the older system is of good quality, it can be completely reused in the digital system.
5. NEW CCTV SYSTEMS ARE FEATURE ENRICHED
Once images are in HD digital formats, a wide range of image and data processing techniques are available that enhance and even help in analyzing the footage.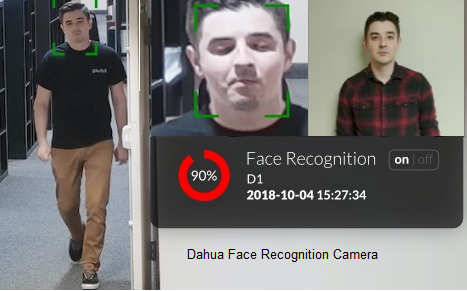 Some of these features include:
Automatic Image enhancement to clean up video if required
Zooming to a greater extent without blurring
Better Alarm functions
ANPR (Automatic Number Plate Recognition) to allow access to permitted vehicles
How Security360 Solution helps you get the full benefit of the upgraded system
Security360 Solutions is a leading security systems integrator with 10+ years of experience in the field. The business is owned and managed by a team with a collective experience of over 20 years in the electronic security business.
If we couple value and total cost together, the case for upgrading to digital CCTV is truly compelling:
Improved value – More intelligent output with software analysis
Lower Total Cost of Ownership (TCO) – because it has vastly reduced installation and maintenance costs
Improves security and safety – because it enables integration with other security systems such as access control, fire and intruder alarms.
A prestigious client list including manufacturing industries, sporting venues, retail outlets and educational institutes are already on the path for upgrades and realizing its importance. So why delay, call us @+918939638329 or fill up the form for a quick health check and gap analysis and join the wagon…..